Published by mattguedes on 04 Sep 2010 at 01:45 pm
I wanted to comment on the first two animals I have harvested this year and the performance of the new Code Red Ripcord rest. I have been incredibly impressed with this new version of an already great rest. The rest gives me perfect flight and when I am spot and stalk hunting through the woods of western Colorado, the arrow is held perfectly by the rest. This is by far the best rest I have ever hunted with. Add that to the character and commitment of the Don and Keith Dvoroznak and I would never shoot another rest. Go get one and you will not be disappointed.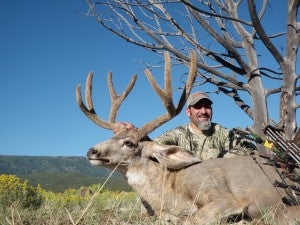 Leave a Reply
You must be logged in to post a comment.