Published by Double s on 07 Apr 2011 at 10:39 pm
I bought this Target through Gander Mountain's Website. It is 32″ x 32″ x 14″. The Weight is 50 pounds. It is Made from 100% recycled materials. They state that it will stop 350 fps arrows. Square panels eliminate "pillow" look. It has a Front and rear panel Target dots. It just arrived today. I used a Dolly to move it to my little Shooting range as i do have disabilities. i didn't want to pull my back out trying to be all manly and trying to drag or carry it. Big green makes these Targets in different sizes. I had the option of buying the smaller Big green Stopper bag which weighs 30 pounds and is 23″ x 23″ x 14″. I purposely wanted a larger File Point Bag for my Back yard range so that I would have more room and spots to shoot at. Plus I can use it for Long range "Sighting in" and being less worried about losing an arrow out into the field. I believe they make two other sizes, Check out www.biggreentargets.com for more information.
From their Website,
"Made from 100% recycled materials. Heat-bonded layered recycled closed-cell foam outer core is filled with recycled fabric and ground recycled foam to create the ultimate "green" target. Delivers super stopping power and easy arrow removal. Square front, back, bottom, and top panels provide maximum target face and will accept shots sitting on the ground unlike most pillow targets. Free standing or hanging use makes them the most flexible bag target available. Targets on front and back. Easy-to-see green targets on white bag. Field-point only"
I took some pics early on after I had set her up. My side yard angles a bit so I placed a piece of wood under the bag to hold her even. I have about 50 shots in the bag. I kept shooting after I took pics. I am using a Rytera Nemesis 28.5 DL at 59 pounds. I'm shooting around 280 FPS with Harvest Time Archery HT-2's with 100 grain heads
total 360 grains. I took 6 shots with my arrows with NO Lube…..I was having a tough time pulling the arrows out. It's not a 2 finger arrow pull bag. I took another 6 shots with lube. I didn't have any of that fancy commercial arrow lube lying around so i used Pam Cooking spray. The arrows pulled much easier and with less force. I didn't want my hand cramp up from pulling arrows so I used my Flex Pull Arrow puller. It made pulling arrows much better. The Bag comes with a letter from Big Green about target use and maintenance tip.
They state……… " The outer core of our targets is made from heat bonded layered recycled closed cell foam. Shooting today's high speed bows and carbon arrows can cause a natural buildup caused by heat and friction of the arrows during long shooting sessions. This is natural with any foam target include those from Block, McKenzie and other manufacturers."
"Buildup can be substantially reduced by using an arrow lubricant. Common lubricants consist of Dish washing liquid, PAM cooking oil spray, Silicon spray, furniture polish or a commercial arrow lube."
CAUTION- Because of the unique design, Don't shoot Broadhead arrows into these targets. You will not be able to remove them. They Do manufacturer Broadheads Targets for BH's?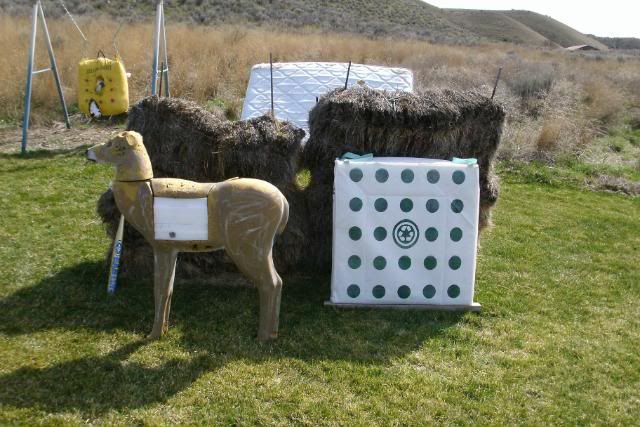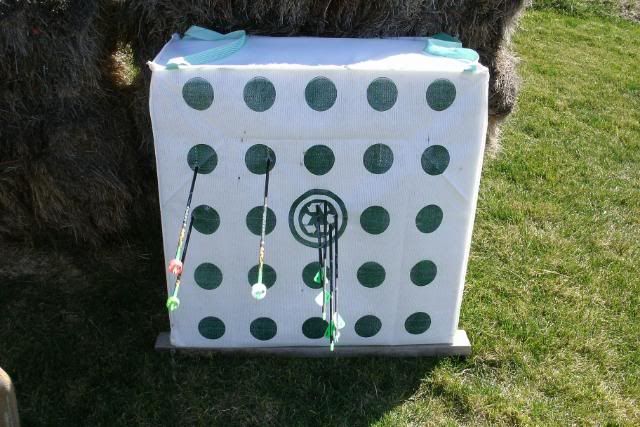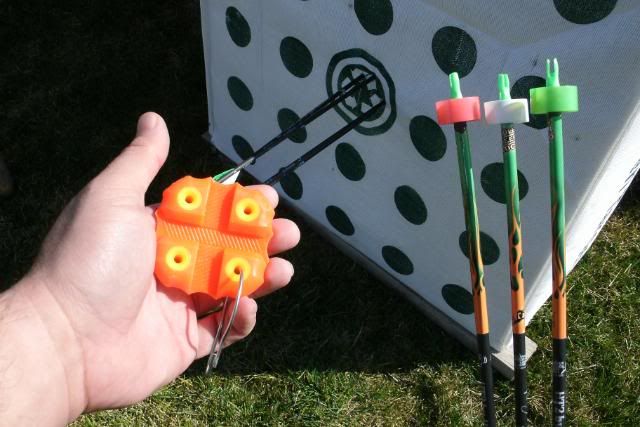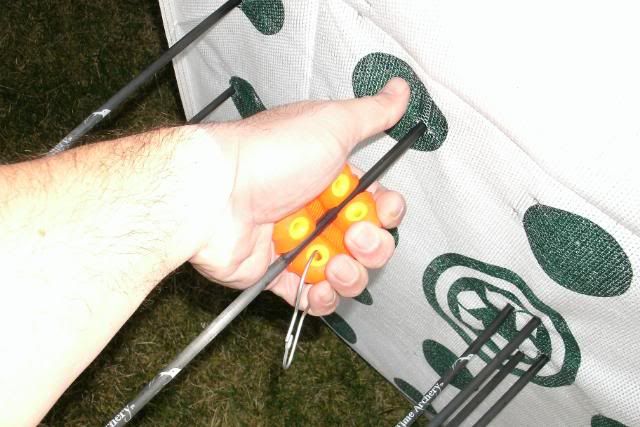 2 Responses to "Big Green Field Point Kodiak Target Bag Evaluation"
L Bradley CS Team on 22 Apr 2011 at 8:37 pm #

We just picked up Big Green Targets for a sponsor for our show. I was really impressed with the weight of the target and how well they stand up to use. I also have one for BH they work great.

LeRoy

Double s on 25 Apr 2011 at 12:37 am #

Day 17 and the Target is doing well. I've had it out in the rain and wind and it seems to be "loosening" up for easier arrow pulls. I will probably buy more. I have a couple hundred shots in it now. I would have more but I've been Turkey hunting.

Thanks Leroy for the comment. Happy hunting.
Leave a Reply
You must be logged in to post a comment.